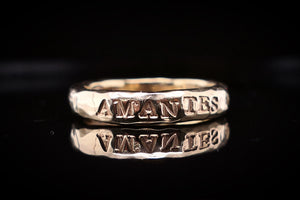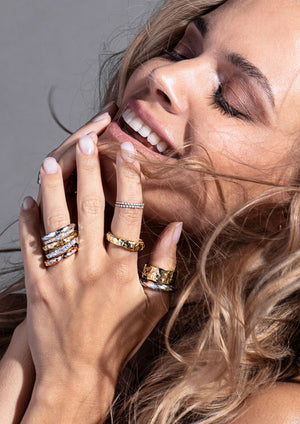 The MUST HAVE pieces of jewelry made of pure gold & silver
100% craftsmanship from Munich
Each piece of jewelry is made by hand
made from sustainable pure gold & silver
certified according to RJC
Ohrringe in drei Grössen
Neue Ohrringe
Solid heavy ring with a twist in the ring band.
The CHANGE ring symbolizes change and change.
Gold Silver
The most beautiful rings
The perfect wedding ring & wedding ring
We forge you the most beautiful wedding rings and partner rings as gold rings and silver rings.
The CAPULET jewelry workshop in Munich is particularly specialized in rings with engraving .
Also in white gold, yellow gold & rose gold.
Gold rings & silver rings
Sustainable and pure gold & silver
Certified according to RJC.
Every piece of jewelry from CAPULET Jewelry is made from 100% sustainable and fair gold & silver.
We forge every ring, necklace & bracelet from pure 585 gold & 750 gold and 925 sterling silver.
Each piece is 100% made by hand in Germany.
Jewelry workshop Munich
Every piece is unique
CAPULET founder Nina and her goldsmiths make each piece of jewelry 100% by hand in loving detail in the Capulet jewelry workshop in Munich.